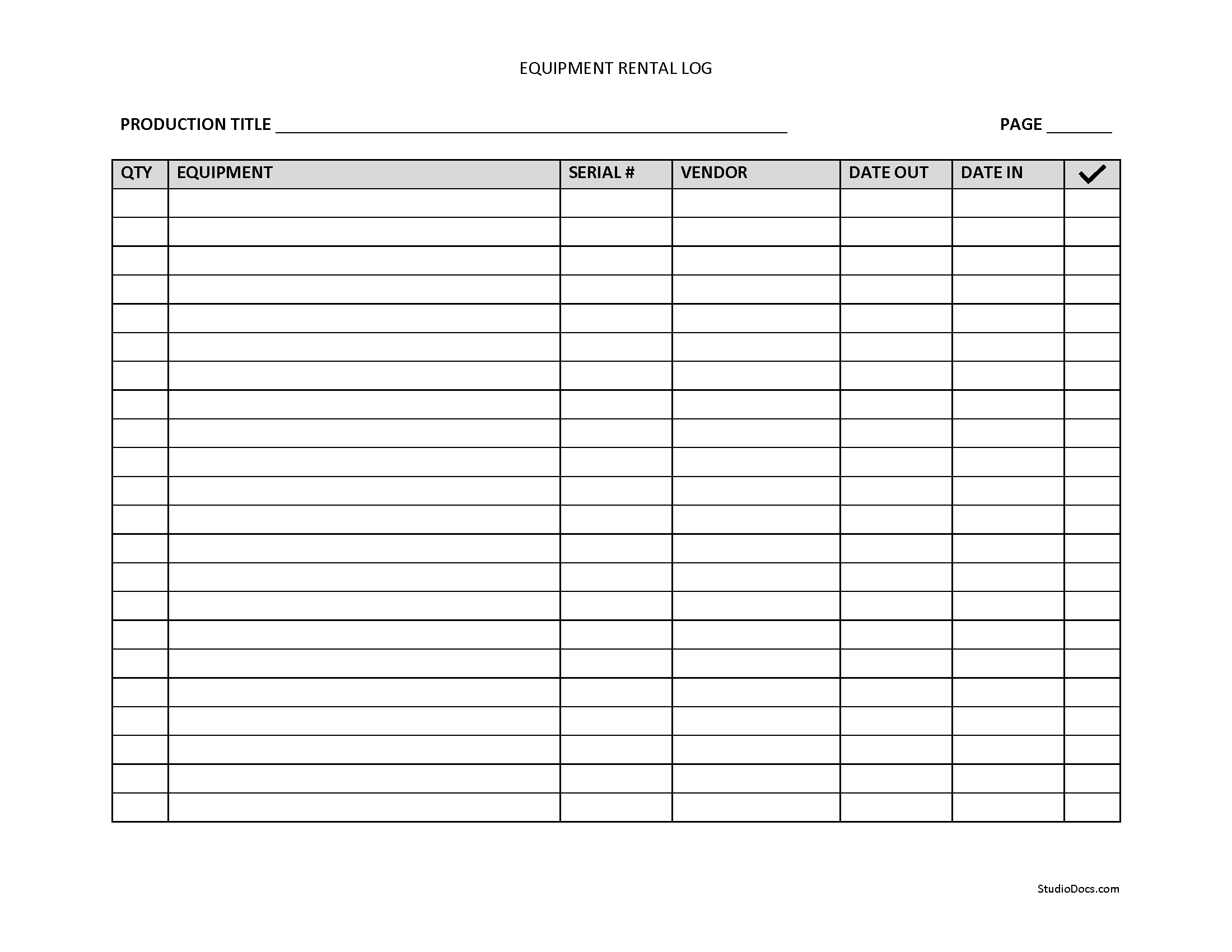 Equipment Rental Log
A film equipment rental log is a document used to track the rental and use of film equipment, such as cameras, lighting, and sound equipment, during the production of a film or television show. The log is typically used by the production team to keep track of the equipment that has been rented, the rental period, the rental cost, and any damages or issues that may arise during the rental period. Using a film equipment rental log can help production teams keep track of their equipment, ensure that it is being used responsibly, and can make it easier to reconcile...
Equipment Rental Log Pricing
Free
Always free! Download now and print to fill in by hand, or use Adobe Acrobat to add text.
Indie
Easy-to-use fillable PDF forms! Customize with your company logo and copyright.
Indie Bundle
Get ALL Indie forms!
Includes 17 fully customizable PDF forms!